Chicken and Pickle in North Kansas City was the site of another successful fund raiser for The Peoples Heartland Foundation and the Home on the Range Cabin Site. Mitch and Tami Holthus hosted and planned the event with Chicken and Pickle being a major sponsor.
Obviously the success of such an event is gauged by the amount of funds raised for the selected project, in this case Home on the Range, but we measure success in so many other areas. Along with the money raised, Chicken and Pickle gained some great exposure and new customers. Over 100 people enjoyed a fun day of Pickleball along with some delicious appetizers provided by Chicken N Pickle. Peoples Heartland Foundation - Home on the Range sold Home on the Range movie DVDs and distributed several brochures continuing to tell our story.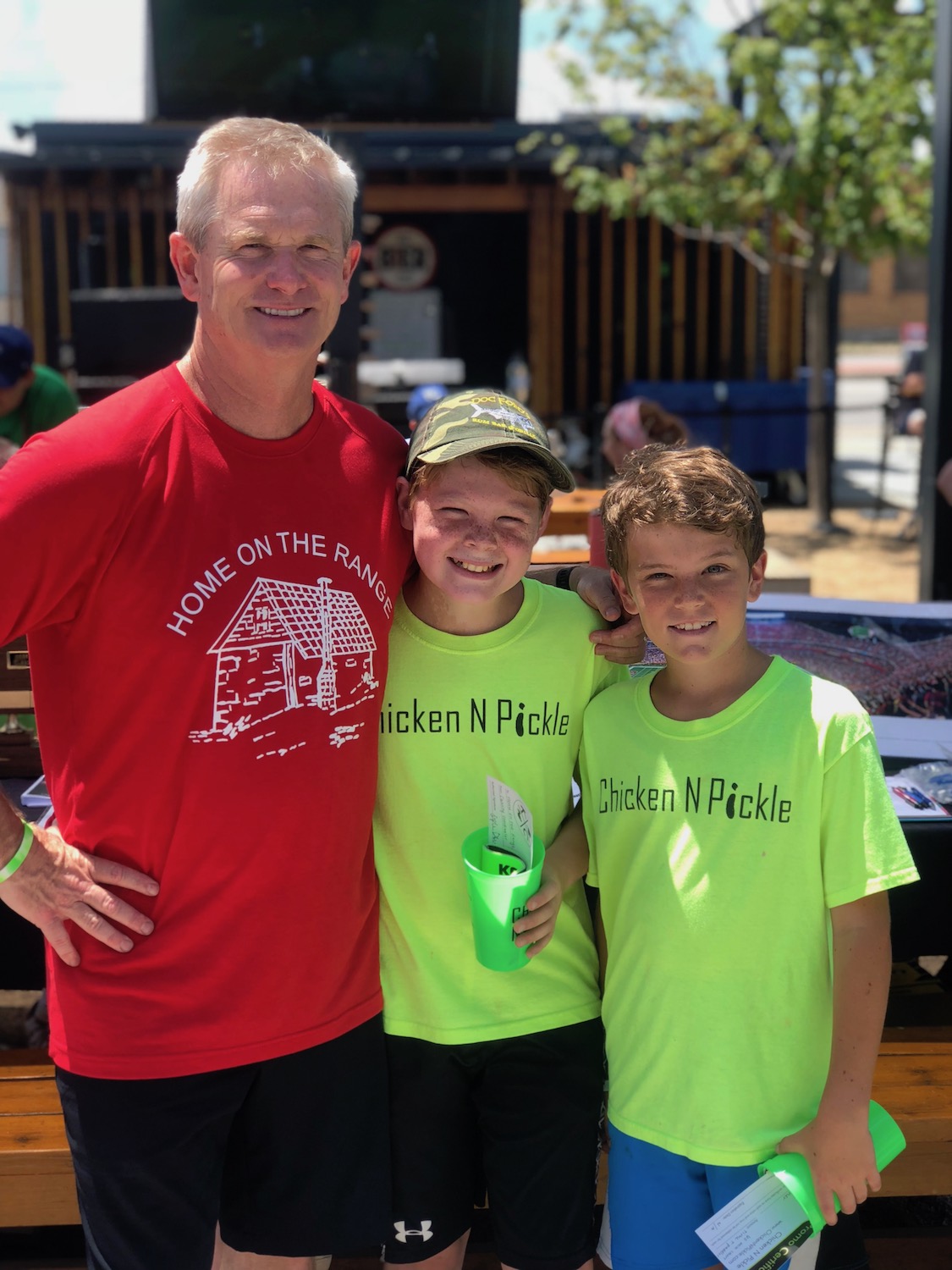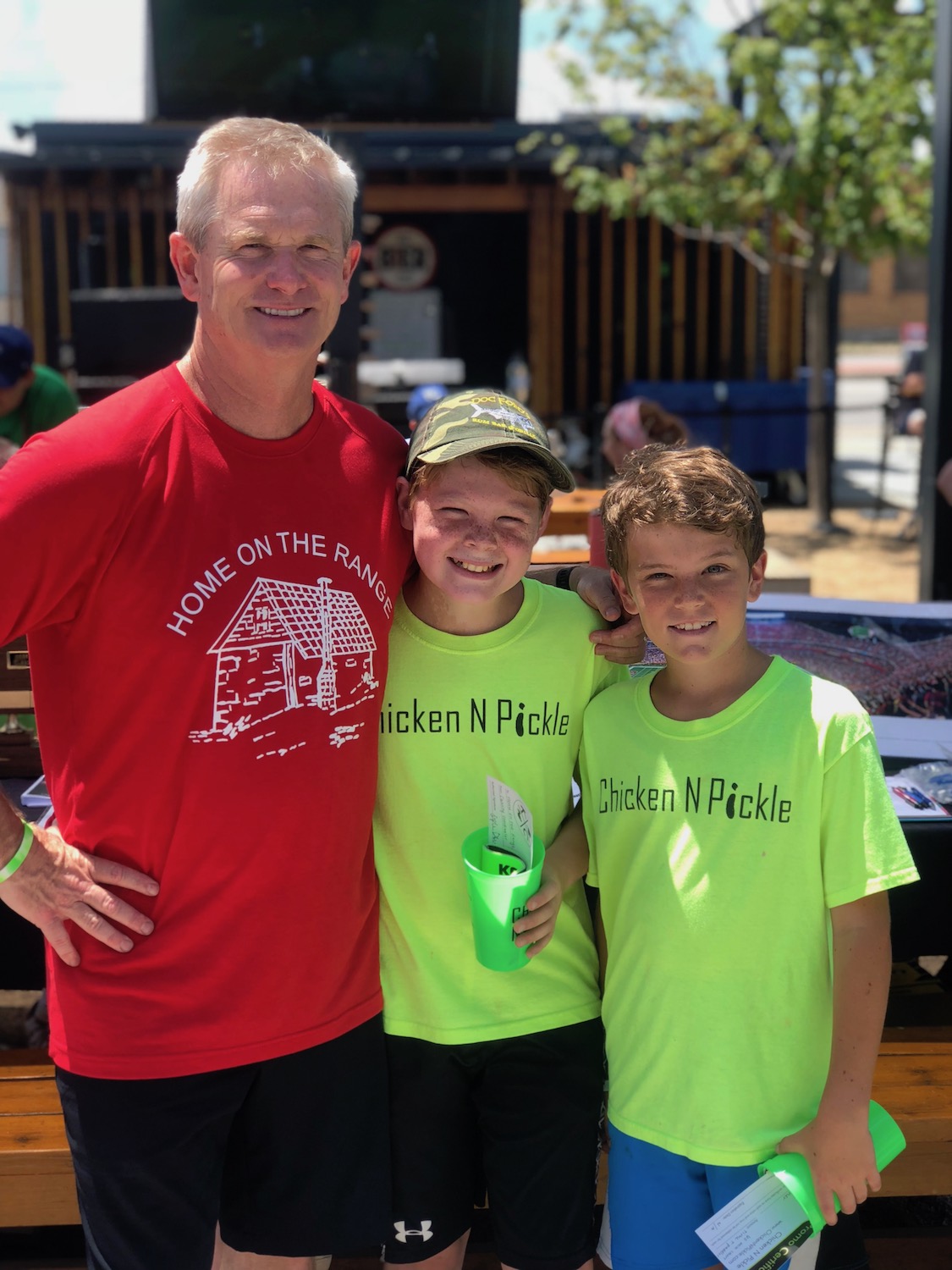 Zeke Crozier, a veteran with disabilities medically retired from the Army, handcrafted a beautiful piece of art depicting the HOR Cabin made entirely from used bottle caps which brought $600 in the silent auction. Zeke brought his sons and enjoyed the day and met two future customers. To check out his story and creative talents, go to his website: http://www.handycappin.com/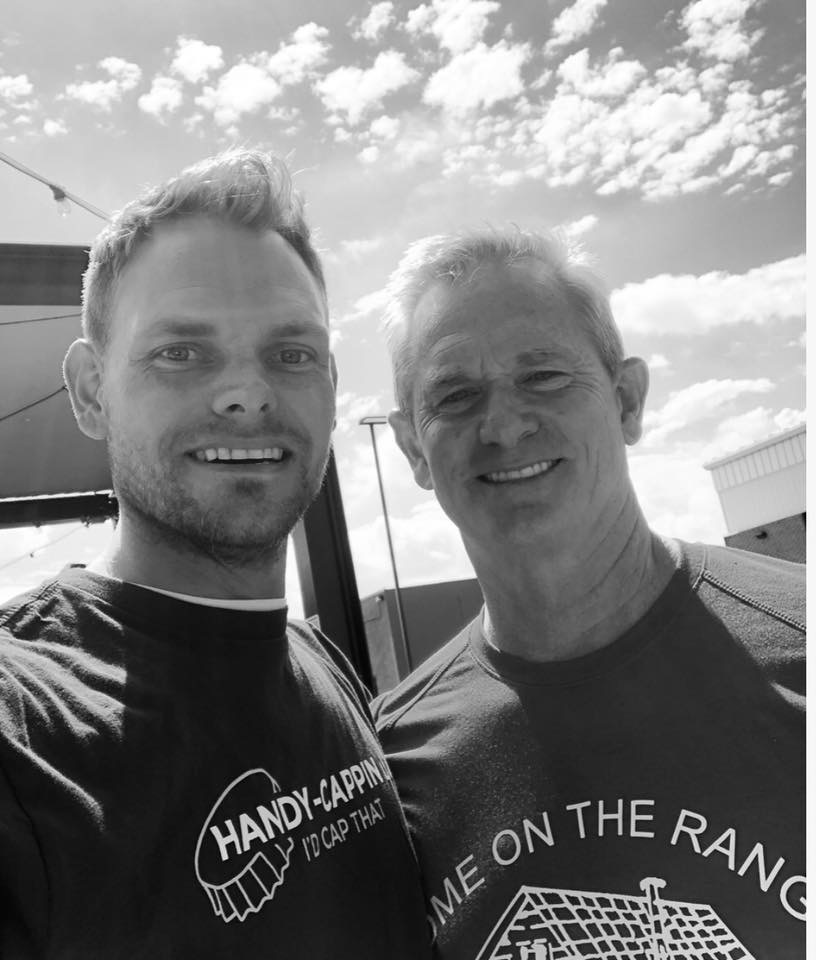 Congratulations to the following winners:
Brewster Higley Competitive Division: Bud and Dave
Dan Kelley Intermediate Division: Roger Trimmell and Dana Sammer
Pete and Ellen Rust Beginner 1 Division: Gene and Jami Howe
Trube Reese Beginner 2 Division: Connor Alldredge and Zach Maisch
Thank you to the following silent auction winners:
Bottle Cap Home on the Range Cabin: Dave Bowen and Hillary Guenthner
Arrowhead Experience for November 11, 2018 Salute to Service Game Chiefs vs Cardinals: Hillary Guenthner
Panoramic Arrowhead Print autographed by Travis Kelce and Eric Berry: Paul Hansen
Thank you to all who sponsored and participated in this fun event. Sponsors include:
Dave Johnson, Chicken N Pickle, North Kansas City, MO
Jeff and Marla Copper, Hays, KS
Mitch and Tami Holthus, Kansas City
Chris Habiger, Habiger West McDonald's, St. Joseph, MO
Jim Wagy, Management-McDonald's, Kansas City, MO
Hy-Vee
Ray Liggett and Kate Conyers, Shawnee, KS
Dr. Hugh and Jo Woods Family, Kansas City
Jenna Wingate, Farmers Insurance, Lenexa, KS
Talley Boyz, Corning, KS
Bob Levy, Coach Levy's Gym, Lexington, MO
Chris and Shara McGowan, The Irish Brigade, Basehor, KS
Kuckelman Torline Kirkland Attorneys, Kansas City
St. Luke's Pharmacy Phriends, Mark Woods, Kansas City, MO
Mike Sanders, Kansas City
Gary and Louise Hicks, Kansas City
Gary and Sara Gilson, Kansas City
Thank you to Mike Saft, Graphics Central, Smith Center, KS and Official Photographer of Home on the Range for production of the sponsor signs and for making the trip to Kansas City to take some fabulous photos! Thank you Mitch and Tami for your leadership and financial support for this project. And a HUGE thank you to Dave Johnson (owner of Chicken N Pickle), Kelli Alldredge (CNP Charity and Community Coordinator), Jack Oxler (CNP Director of Pickleball), and to Taylor Ewing and all of the awesome Chicken N Pickle staff!
Work behind the scenes continues on laying out and identifying future information sites along the expanded walking trial for the 55 acre Cabin Site. We are also seeking estimates for our amphitheater which is projected to be our next major capital improvement at the HOR Site.
How important and popular is your HOR Cabin? In the first 5 months of 2018 we had 563 registered visitors from 24 states, 3 foreign countries and 47 zip codes outside Smith County. Approximately 200 additional visitors to the Cabin did not register.
The next scheduled showing of the HOR movie will be in Mankato on July 20th to kick off their Threshing Days weekend. Anyone desiring to sponsor a showing please contact me (see contact info below) or Mark McClain at the The Peoples Bank (785-282-6682).
If you are traveling highway 36 through Smith Center, check out the new billboard on the north side of town highlighting the Cabin. It is a cooperative project of The US Center Foundation, The Peoples Heartland Foundation and the Smith County Convention and Visitors Bureau.
A reminder that DVDs of the Home on the Range movie are for sale in Smith Center at Graphics Central and the Chamber of Commerce office. In Phillipsburg pick up yours at Scott McCopin Book store or the Chamber of Commerce office. I am also taking mail orders; email holt@ruraltel.net or call 785-695-2347 or 785-476-5216.